Good things come to those who wait.
July 2018
ShareWaste is going to reach 10,000 signups soon. And we've helped hundreds of people find someone to recycle their organic waste. Good stuff.
October 2017
Joined canva.com, an Australian startup unicorn. Or perhaps the Australian startup unicorn.
March 2017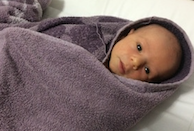 November 2016
Co-founded https://sharewaste.com, a free app that connects people with kitchen scraps with their neighbours who are composting and are willing to accept extra waste.
Get to know your neighbours while diverting waste from landfills. Give your waste a second chance, guys!
July 2015
Joined ScribblePost, a cool Sydney-based startup aiming to help people suffering from the TMI syndrome. Being one of them, I find this particularly exciting. We're going to disrupt the heck out of productivity space.
2014
Moved to Australia. Who would've thought.
2012
Became Directory of Technology of Salsita Software.